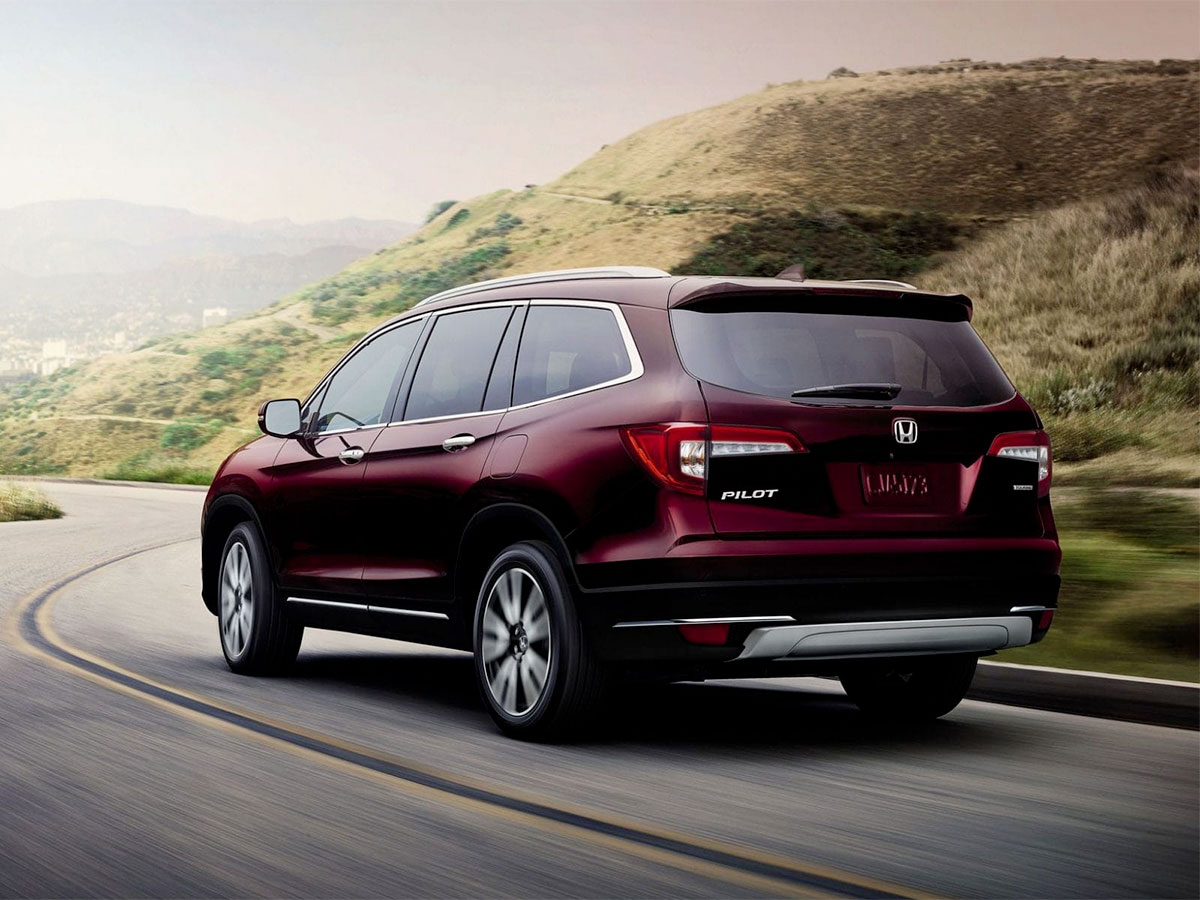 Honda Pilot 30,000-Mile Service in Altoona, PA
The Honda Pilot has been a mainstay in the full-sized SUV market for many years. The Pilot delivers dependability and vast amounts of passenger/storage space. The vast majority of the dependability factor falls on the maintenance schedule that's in with your owner's manual. This schedule was developed by Honda to keep your Pilot running at top condition for many years to come.

---
What Gets Checked At These 30,000 Mile Intervals?
The 30,000-mile service check encompasses a regular oil change and detailed inspections of the drive belts, pollen/dust filter replacement, air cleaner replacement, tire rotation, and other components' inspections. These thorough checks simply take too much time to do during a regular 3,000-mile oil change. The 30,000-mile service interval can also save you money in the long run by bundling many inspections and replacements together in one package. You can see how much you can save below during a 30,000-mile service interval:
Differential fluid exchange
Micron cabin filter
Engine air filter
Transfer case fluid exchange
This service normally costs $567.85 BUT you can bundle and save $147.00 for a final cost of $419.95*9-speed transmission prices differ; see service advisor for details
Service Intervals
Many of us are familiar with the part of the schedule that's done the most, such as regular oil changes. Those intervals happen every 3,000 miles or every three months, whichever comes first. These oil changes mostly focus on changing the oil and basic inspections of other components such as windshield wipers and fluid. The 30,000-mile service interval was devised to change the oil and administer a deep examination of other components that require these checks at these intervals. Customers in Bellwood and Hollidaysburg, PA, can have their Pilot's 30,000-mile interval check done at Altoona Honda.
The Dangers of Letting Maintenance Slide
The keys to maintaining the smooth running of your Pilot requires maintenance to be done every so often. Skipping some of these service intervals can have a catastrophic effect on your Pilot over the long term. If the oil is not changed regularly, sludge and deposits can form inside the crankcase and damage your engine over time. If the filters and air cleaner aren't replaced during these intervals, dust and particles can enter your engine and wreak havoc on your engine over a prolonged period. The transmission could also break down prematurely without routine fluid exchanges at the proper intervals. Pilot owners can have these intervals completed at Altoona Honda, where our certified mechanics deliver high-quality service every time.
Schedule Service
Service Hours
Monday

8:00am - 5:00pm

Tuesday

8:00am - 5:00pm

Wednesday

8:00am - 5:00pm

Thursday

8:00am - 5:00pm

Friday

8:00am - 5:00pm

Saturday

8:00am - 4:00pm

Sunday

Closed