Honda Oil Change Service in Altoona, PA
At Altoona Honda, we provide our region with unprecedented oil change service quality and value because we understand Honda vehicles and their service requirements inside and out. We proudly provide world-class oil changes for world-class vehicles just like yours.
Oil Changes Services
Full Synthetic - Also called man-made, this engine oil type represents the peak of modern engine oil technology. It requires the most refinement but also resists thermal breakdown better and for longer than other oil alternatives. It costs slightly more but the little cost increase is often negligible due to the benefits that some older-model Hondas receive. Many of our loyal customers with older-model Hondas have switched to Full-Synthetic because of the engine-protecting advantages it can deliver.
Learn More
Conventional - Also called Regular or Standard, conventional oil is like the foundation of all engine oils. It requires the least amount of refinement and is recommended for many Honda models. It costs slightly less than synthetic alternatives and works wonderfully for many Honda vehicles.
Learn More
Semi-Synthetic - Also called Synthetic Blend, this engine oil type represents the middle ground of engine oils. It can be thought of as a blend of conventional and full-synthetic because it contains a blend of man-made additives and detergents with conventional oil.

Diesel - If your vehicle has a diesel engine, it will require a special oil that has a different viscosity than oil meant for gas engines, as well as additional anti-wear additives.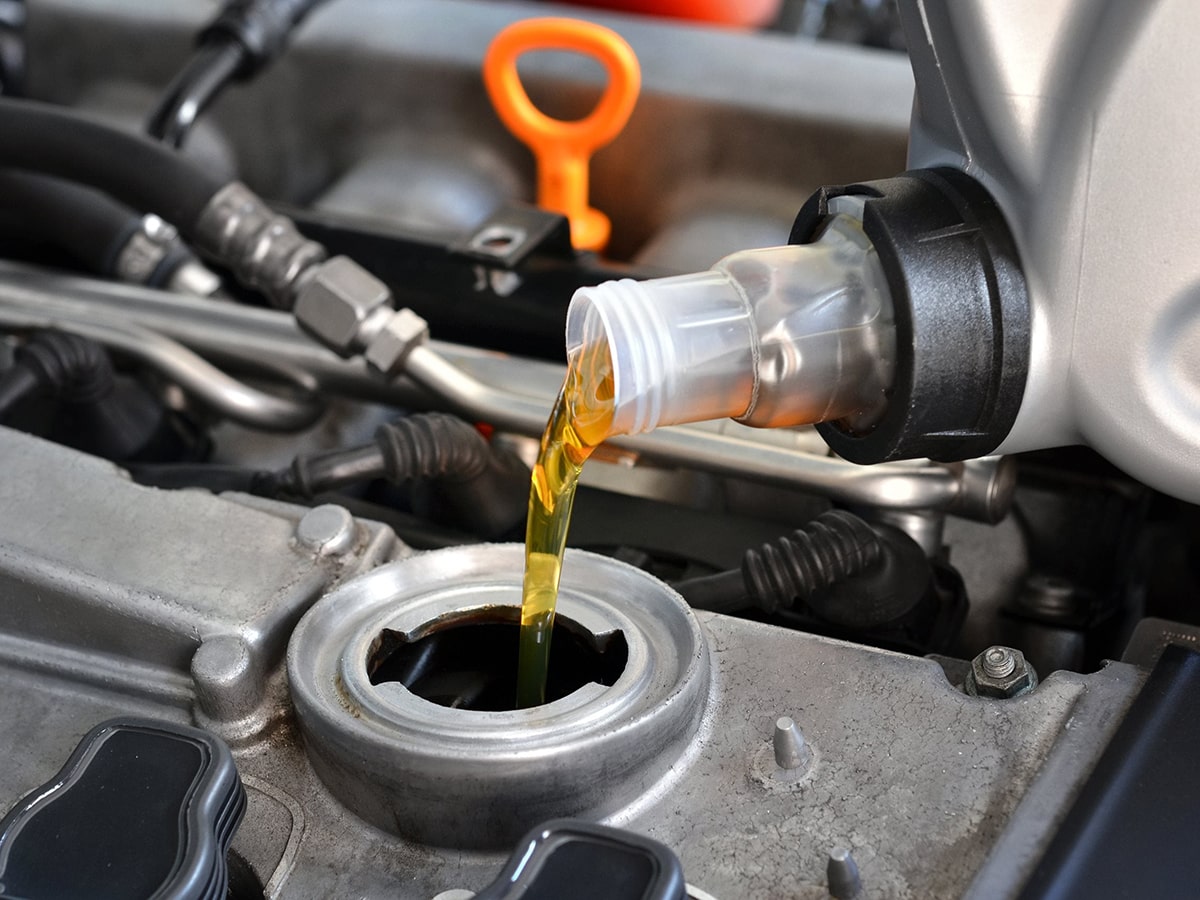 Honda Oil Change Types
Honda is world-renowned for manufacturing vehicles with world-class reliability, durability, and longevity. Every Honda model with an internal combustion engine requires oil to keep the engine's internal moving parts lubricated. When the engine is well-lubricated, it can operate within the optimum temperature range that supports your vehicle's performance, efficiency, reliability, and durability. One of the best ways to maintain a Honda car, truck, van, or SUV's engine is by changing the engine oil at the recommended maintenance schedule for your specific model found in the owner's manual.
Schedule Service
Schedule Oil Change Service at Altoona Honda
When a Honda car, truck, van, or SUV requires any type of oil change service, you can rest assured that our Honda Service Department will always provide high-quality service. Our Honda Service Department is staffed with Certified Honda Technicians with vast training and hands-on experience performing oil changes. We are conveniently located in Altoona near Bellwood and Hollidaysburg, PA.