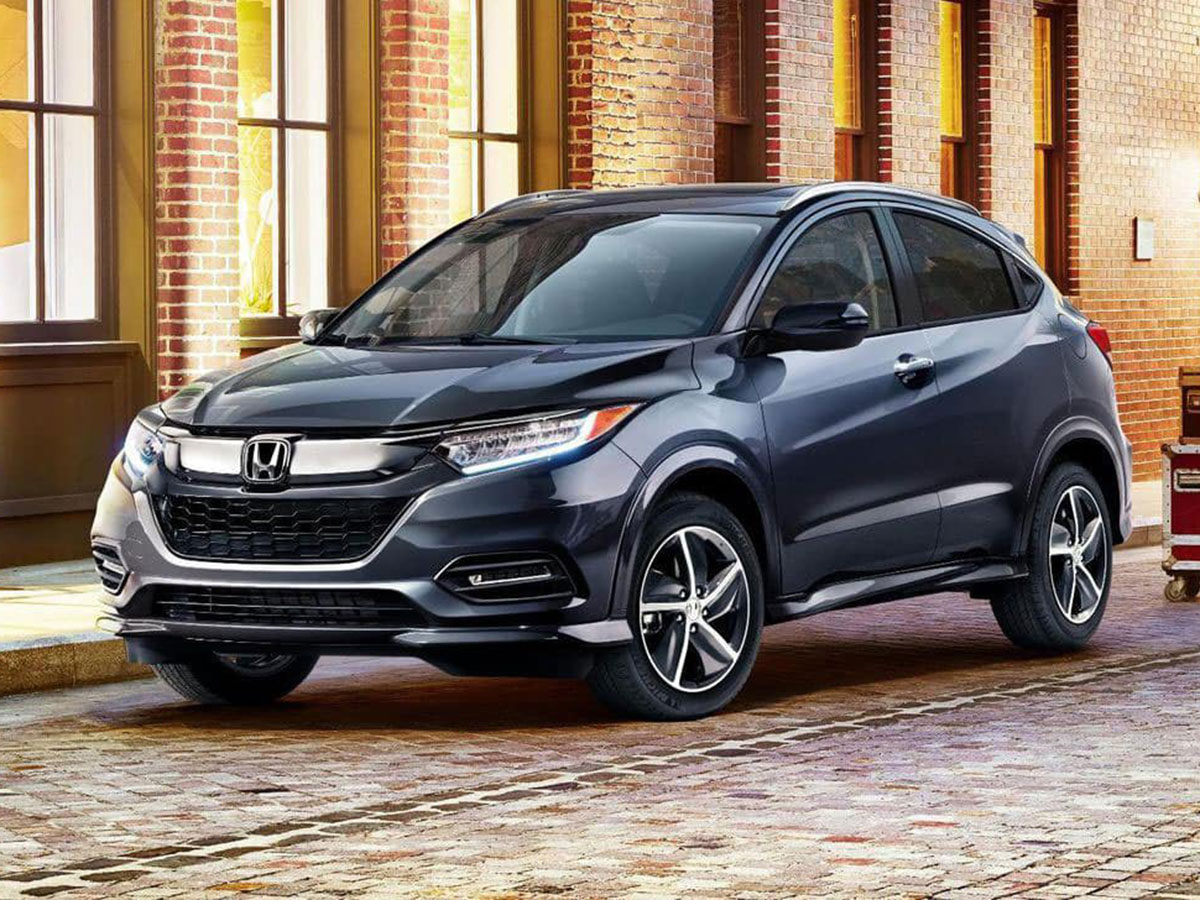 Honda HRV 30,000-Mile Service
A Honda HRV is a top-rated compact SUV that can offer someone with great overall driving experience. When you do own an HRV, you must stay current with your service needs. One valuable service that all Honda HRV owners need to have done is the Honda HRV 30,000-mile service. This part of the HRV service plan includes a variety of different functions and forms of vehicle care.
We provide scheduled maintenance service at the highest quality and value so that our customers realize an improved driving experience, reliable engine performance, remarkable durability, fuel efficiency, and maximum safety.

---
Oil Change
One valuable service that you need to have done regularly is an oil change. At the 30,000-mile mark for your HRV, you are likely due for your next service. For this part of the service plan, the technician will be able to change your oil and filter. This will help to keep your engine healthy and running efficiently.
Tire Rotation
Another common form of service for a vehicle is a tire rotation. With this service, the technician will rotate your tires onto the other wheels of your car. Regular tire rotations can help to take a lot of strain off of your tires and keep them safe and reliable to drive on.
Fluid Check
Around the 30,000-mile mark, it can make sense to replace some of your other vehicle fluids. With the Honda HRV 30,000-mile service, you will receive a transmission fluid exchange, a brake fluid exchange, and a differential fluid exchange. These services can help to ensure that your most essential parts of the vehicle continue to stay efficient and safe to use. Technicians will also check and top-off the other fluids in your car.
Filter Replacements
During the Honda HRV 30,000-mile service, you will also receive new filters for your car. The technician will replace the engine air filter, which is vital as it helps prevent dust and debris from getting into your engine. The technician will also restore your cabin air filter, which will help keep your cabin's air clean. This could make riding in your car a more enjoyable experience.
Schedule Service
Services due every 30,000 miles:
Differential fluid exchange
Micron cabin filter
Engine air filter
Total = $447.85, Bundle and Save $77.90 for a cost of $399.95
Schedule Mileage Interval Service at Altoona Honda
When you require service at 30,000 miles, a great place to bring your vehicle to is Altoona Honda. When you come here, the team of Honda certified technicians and other knowledgeable service advisers can handle any maintenance and repair needs. This is also a great service center option due to the variety of widespread customer service benefits, including a comfortable waiting area with a kid's play area. There are also express service options to minimize any inconvenience. Due to this, Altoona Honda continues to be a popular option for Bellwood and Hollidaysburg, PA drivers.
---
Dealer Wallet Service Marketing & Fixed Ops SEO by
Service Hours
Monday

8:00am - 5:00pm

Tuesday

8:00am - 5:00pm

Wednesday

8:00am - 5:00pm

Thursday

8:00am - 5:00pm

Friday

8:00am - 5:00pm

Saturday

8:00am - 4:00pm

Sunday

Closed