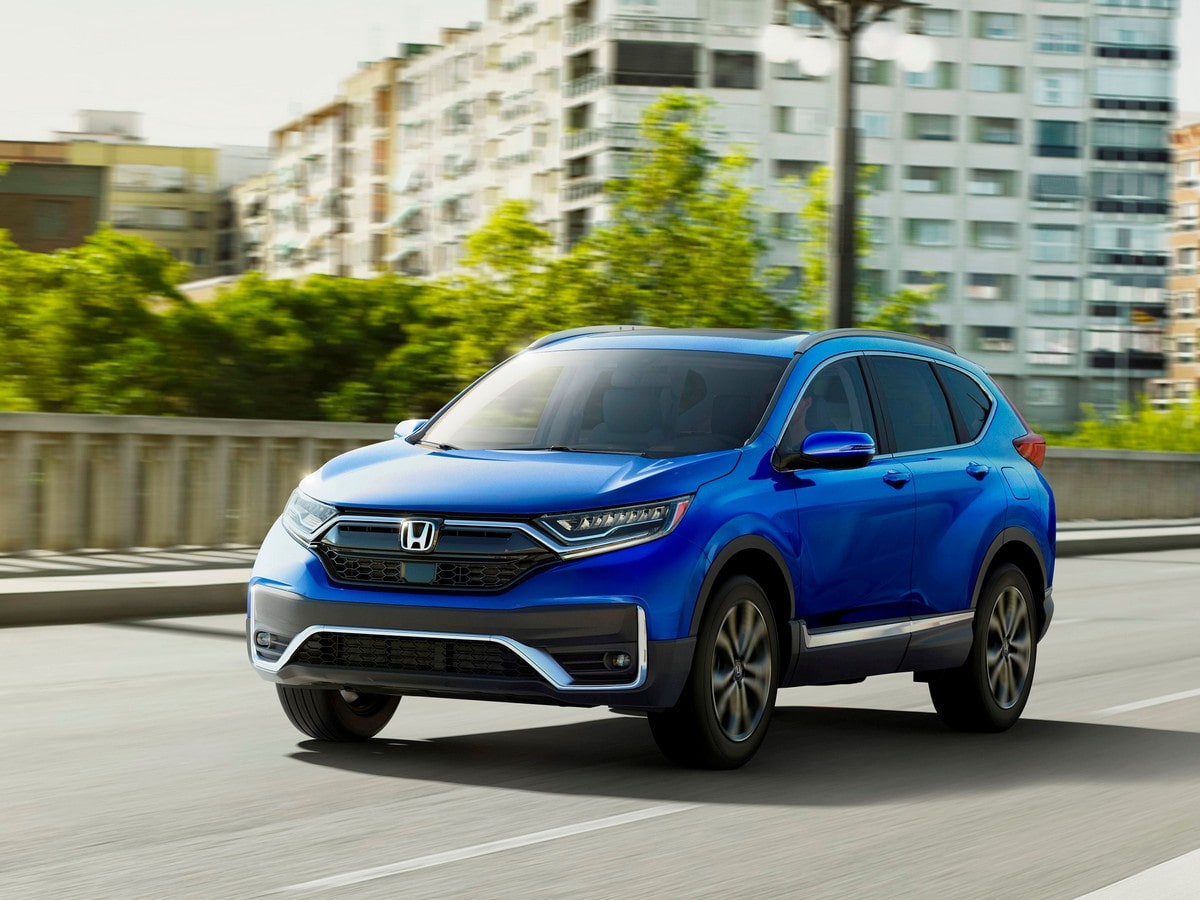 Honda CR-V 30,000-Mile Service in Altoona, PA
Regular maintenance keeps your Honda CR-V operating at optimal levels. Part of the maintenance schedule is the 30,000-mile service. It can be easy to overlook this milestone service because your vehicle still seems new, but it's an important part of caring for your vehicle. At Altoona Honda in Altoona, PA, our team of certified technicians can provide this service in a fast, efficient manner. Many customers make the short drive from the neighboring communities of Bellwood and Hollidaysburg, PA for quality Honda service.

---
What Is Included in the 30,000-Mile Honda CR-V Scheduled Service?
In basic terms, the 30,000-mile service includes a series of checks and examinations to identify any areas where parts are worn or have been damaged. This comprehensive service includes replacing filters, oil change, changing spark plugs, flushing the fuel system, and a tire rotation. Specifically, this service includes the following:
Differential fluid exchange
Micron cabin filter
Engine air filter
This service normally costs $447.85. Currently, at Altoona Honda, we are offering the package of these bundled services for $399.95. That's a savings of $77.90 in your pocket. Maintaining your Honda CR-V has never been easier!
Importance of the 30,000-Mile Service for Your Honda CR-V
Even though your Honda CR-V feels new and in great shape, this mileage service is important to maintaining your vehicle. If you decide to skip getting this service, there is the potential that it could void any existing warranties on your vehicle. The other benefit of this service is that it gives a qualified technician to examine the vehicle in-depth. This allows them to identify any potential areas of concern. This can prevent serious issues from developing that would be costly to repair. Bottom-line, technicians are making sure that your vehicle's systems are functioning correctly.
Delaying Your Honda CR-V Model's 30,000-Mile Service
You invested in your Honda CR-V, so maintaining it should be a priority. By investing a small amount of time and money in your vehicle, you can keep it performing well. In the long run, this will save you time and money. This 30,000-mile service can let you know if any areas can potentially develop into a problem. This information allows you to make wise decisions about vehicle care and be able to prioritize any repairs that are needed.
Schedule CR-V Service With Altoona Honda's Service Center
When it's time for your Honda CR-V's 30,000-mile service, come into our service center in Altoona, PA. Our knowledgeable technicians can answer any questions you have about maintaining your Honda. Now is the best time to come in for service with our 30,000-mile service bundle special. When your Honda needs service, come see us!
Schedule Service
Service Hours
Monday

8:00am - 5:00pm

Tuesday

8:00am - 5:00pm

Wednesday

8:00am - 5:00pm

Thursday

8:00am - 5:00pm

Friday

8:00am - 5:00pm

Saturday

8:00am - 4:00pm

Sunday

Closed