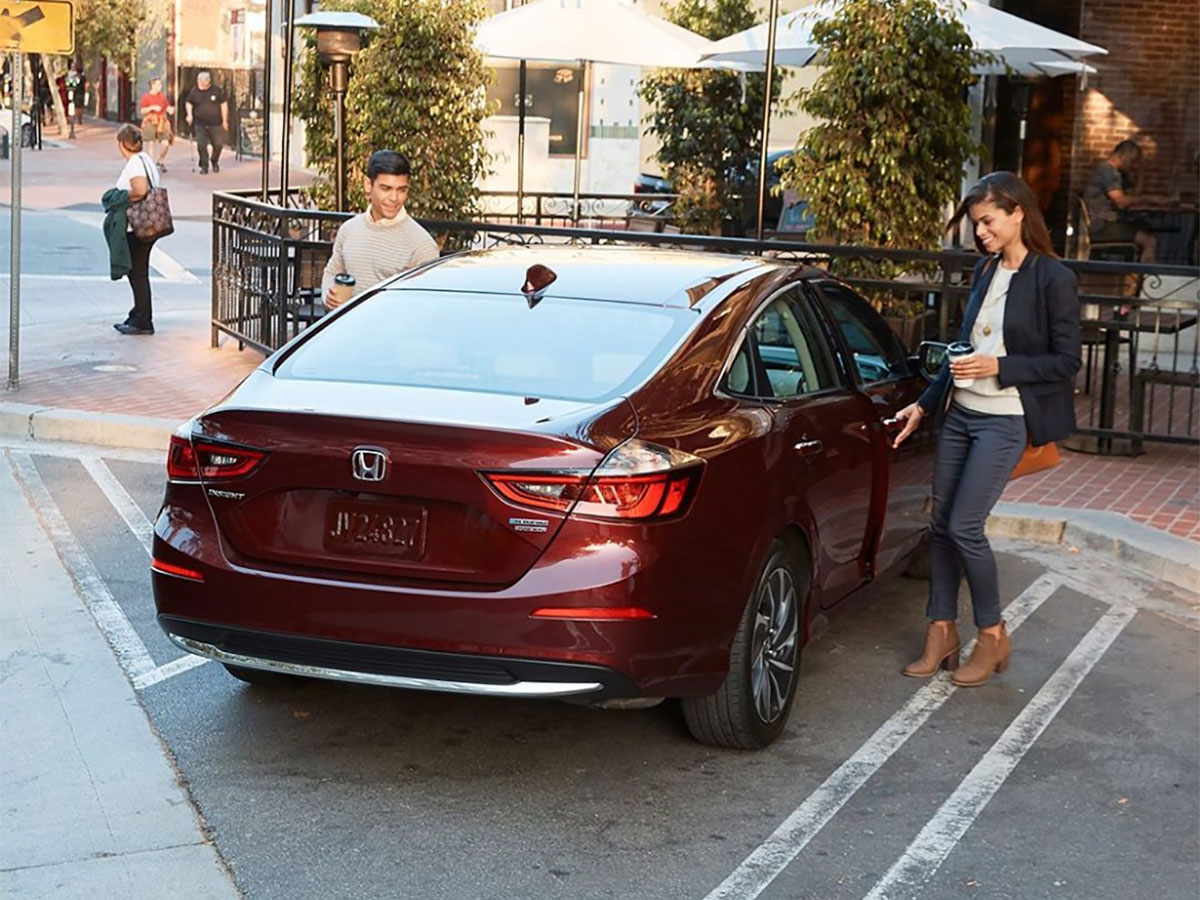 Altoona Honda Provides Summer Maintenance Services in Altoona, PA
Get your Honda ready for the summer months with routine maintenance at Altoona Honda. Our certified service technicians can help ensure your vehicle can get you wherever you want to go. Whether you are driving to and from work, to the lake, or on a cross-country road trip, ensure your Honda can make it through. We can inspect the critical systems within your vehicle to assess their condition and repair any components that may be causing trouble. We offer competitive prices, the latest automotive technology, and in-depth knowledge of your particular model. With this unique combination, we can complete summer maintenance services quickly and accurately at our service center, so you can get on to your summer plans.

---
Summer Maintenance Tips to Keep Your Honda Driving Smoothly
At Altoona Honda, our certified service technicians want to help ensure you get the most mileage out of your vehicle. From reliability, and safety to fuel efficiency, we can help optimize your Honda for your summer adventures. While routine preventative maintenance is the key to its longevity, there are particular maintenance services we would recommend for the summer:
Routine Summer Maintenance Can Make All the Difference
Having routine preventative maintenance performed around the summer months can make all the difference for your Honda. It can help ensure your vehicle runs smoothly and reliably while also extending the life of critical components such as your brakes and tires. With vehicle inspection services, our service technicians can help identify minor problems early on to help address them before the heat and additional driving exacerbate them.
Fluid Checks: One of the best things you can do for your Honda is to have the various automotive fluids inspected and exchanged if needed. Since these fluids deteriorate over time, you can avoid the buildup of contaminants by having the fluid exchanged and any filters replaced.
A/C System: Ensure you can stay cool while driving around Altoona and beyond with a functional air conditioning system. If it isn't blowing cold air, we offer a refrigerant recharge service. We can also inspect your A/C system for any damage or leaks and flush a cleanser through an unpleasant moldy odor.
Battery: With a battery diagnostic check, we can assess the ability of your car battery to reserve the power needed for your Honda. Your car battery provides an electrical current to the electrical components in your vehicle, such as the starter, motor, lights, and more.
Tire Wear and Pressure: A tire inspection can be critical to the longevity of your tires. We can check their tread depth, look for signs of uneven wear, assess their pressure, and perform any repairs that may be warranted.
Windshield Wiper Blades and Fluid: After the colder months, your windshield wiper blades may not perform up to par. If they are smearing moisture or skipping over areas on your windshield, let us replace your wiper blades for you. We can also top off your windshield wiper fluid to ensure you can clean debris and bugs off of the glass.
In-depth Cleaning: Now is the perfect time to have your Honda cleaned inside and out. We can properly clean your interior while protecting your various finishes. Get your vehicle looking as beautiful as it did on the dealership floor.
Get Your Honda Ready for the Summer at Altoona Honda
We invite you to join us at Altoona Honda in Altoona, PA, to get your vehicle ready for the summer months. We can get it working at optimal performance to help ensure that you don't get stuck on the side of the road when you are trying to enjoy your summer vacation. Located in Altoona, we are your local Honda service department near Bellwood and Hollidaysburg. With knowledgeable service advisors, certified Honda technicians, and Express Service, we can get you the services your vehicle needs in a fraction of the time. You are welcome to relax in our comfortable waiting lounge with complimentary coffee, TVs, Wi-Fi, and a children's play area. Schedule summer maintenance at Altoona Honda today!
Schedule Service
---
Complimentary Dealership Amenities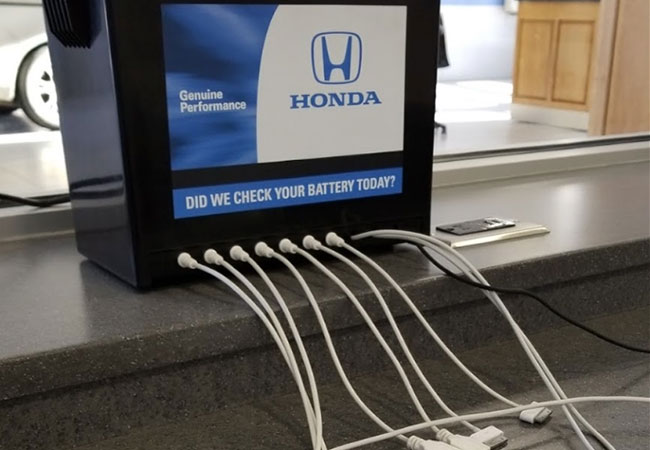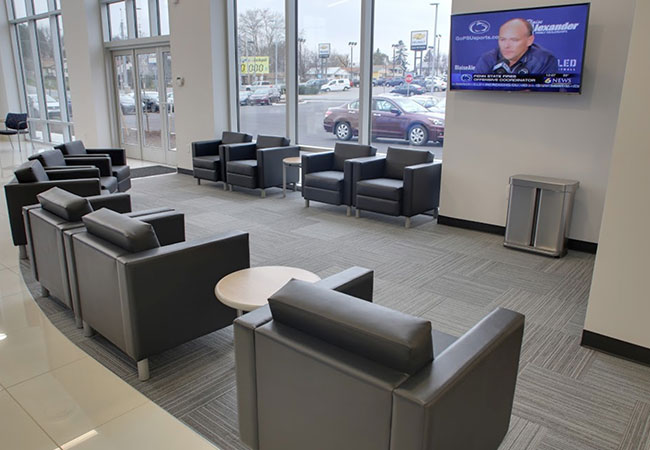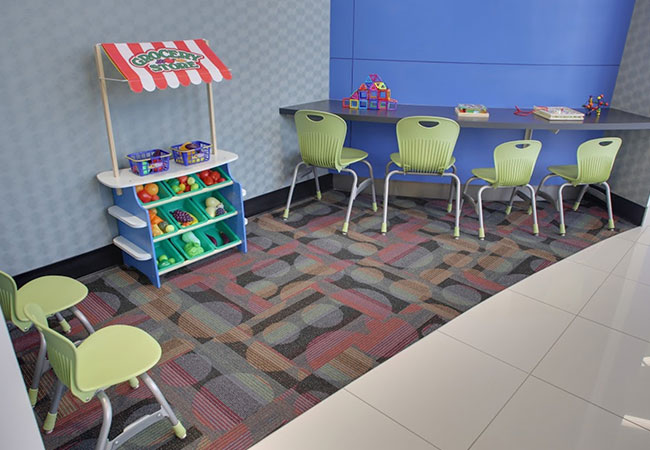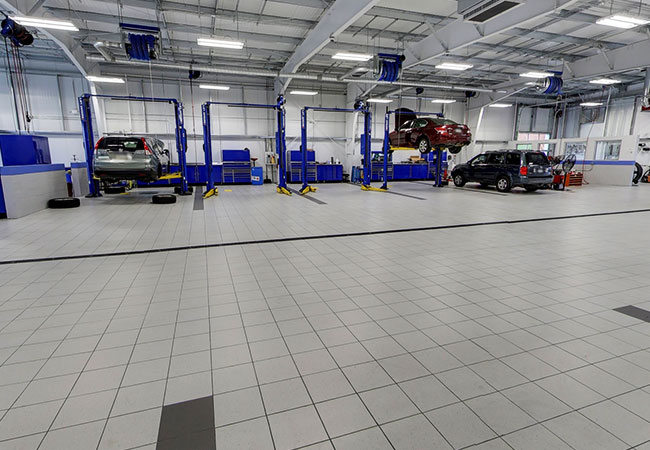 Kids Play Area
Express Service
Comfortable Waiting Area
Complimentary Coffee
Vending Machines
Certified Honda Technicians
T.V.
Knowledgeable Service Advisors
Complimentary Wifi