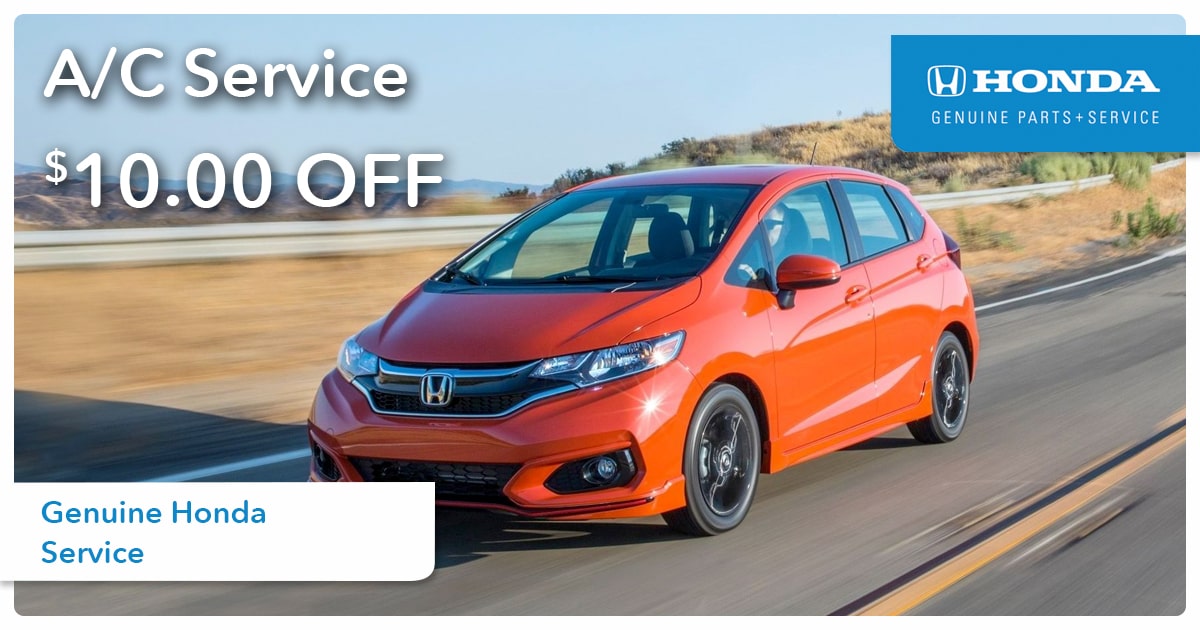 Honda A/C Service and Repair Near Me in Altoona, PA
Though they're designed to last for the entire life of the vehicle and to keep working at peak performance levels throughout that entire time, things can happen to your Honda's A/C system. Maybe some animal finds its way under your vehicle and messes with the A/C system, maybe you drive over a bump or rock that causes damage to the system, or maybe general wear and tear just takes its toll. Fortunately, A/C system problems are not irreparable, especially not with Altoona Honda around. We've been proudly serving customers in the Altoona, PA area for quite some time, helping them fix their A/C system issues with certified service and genuine OEM parts any time they need repairs. If you find that your air conditioning system is malfunctioning, give us a call at Altoona Honda. We'll help you cool off in no time.

---
What A/C System Problems Look Like
Most people will have driven or been a passenger in a vehicle without a functioning A/C system at some point in their lives. You'll go to set your A/C to the coldest possible setting in the middle of summer when the heat is unbearable, and the next thing you know, your vents are blasting hot air at your face. Maybe you're even more unfortunate, and your vents are blowing no air at all. You can usually catch the warning signs a little bit earlier in order to fix them before they become major problems: decreased airflow from your vents, warmer air temperatures than usual, and leaks from your A/C system are all signs that point to eventual air conditioning system issues.
How Does Altoona Honda Fix Your A/C System?
We've streamlined the A/C service and repair processes. We'll bring your vehicle in, and inspect it thoroughly for any signs of wear and tear that could be causing problems within your Honda's air conditioning system. After a thorough inspection which will identify the issue(s), our certified technicians will use genuine OEM parts and products to replace any damage that may have occurred. After we've replaced damaged parts and everything is as it should be with your A/C system, we'll run tests to make sure that your system is functional again before returning your vehicle to you.
Certified Service Will Protect Your Honda Warranty at Altoona Honda
We don't just provide certified technicians and genuine OEM parts for the sake of it, they're there to protect you and your Honda's warranty. Schedule your A/C service and repair at Altoona Honda, and rest assured that you'll be serviced by highly trained service professionals who won't leave your Honda warranty voided.
Schedule Service