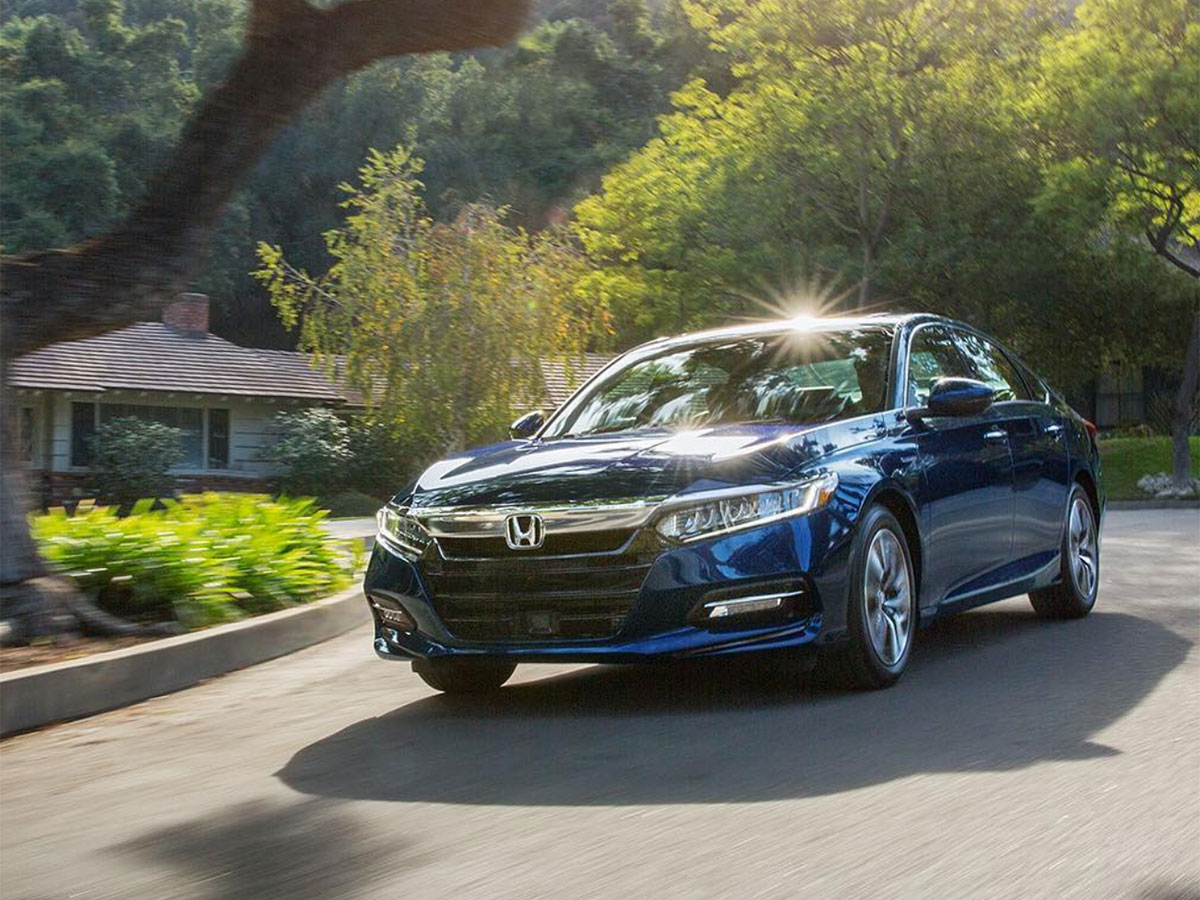 Honda Front Brake Pad Replacement in Altoona, PA
At Altoona Honda, we are the Altoona region's expert Honda service providers, and we understand your vehicle and its brakes inside and out. The Honda brake system stops your vehicle as needed every time you press on the brake pedal. At the heart of Honda braking are brake pads getting clamped against a brake rotor creating the friction and resistance needed to slow down. If you press the brake pedal to prevent a collision, the brake pads quickly become safety mechanisms. 
What are Front Brake Pads?
Brake pads are somewhat unique in the auto world because they are purposefully engineered to wear out quickly so they don't damage the brake rotors. These pads are made out of a composite material that will wear down until nothing is left but metal-on-metal grinding. It is also important to remember that front brake pads generally wear out twice as fast as rear brake pads and require more frequent replacement service. It is always best to get a frequent brake pad inspection to stay on top of the brake pads' remaining life and get them replaced as needed for maximum brake system performance and reliability.
Warning Signs Your Brake Pads Need Replacing
With the brake pads active with every brake pedal press, worn-out brake pads won't remain a secret for long. As brake pads wear down, a warning indicator makes a screeching noise as it begins touching the rotor. This is the telltale sign that you should replace the brake pads. However, there are other warning signs that will signal a need to replace brake pads. Here is a list of the common warning signs that brake pads are defective:
Noise during braking - loud screeching, grinding, or squealing 
Vibration in the steering wheel while braking
Pulsation in the brake pedal
Must press the brake pedal further to stop
Vehicle takes longer to stop

Replacing Front Brake Pads
Brake Pad Replacement Service features a Certified Honda Technician and genuine OEM Brake Pads. The Certified Honda Technician removes the front wheel-tire assemblies to expose the brake system components. The old brake pads are removed and replaced with a new pair of front OEM Brake Pads. The entire brake system gets inspected to ensure peak performance at factory specifications including the rear brake system components, brake fluid, lines, and master cylinder. 
Dealer Wallet Service Marketing & Fixed Ops SEO by
Service Hours
Monday

8:00am - 5:00pm

Tuesday

8:00am - 5:00pm

Wednesday

8:00am - 5:00pm

Thursday

8:00am - 5:00pm

Friday

8:00am - 5:00pm

Saturday

8:00am - 4:00pm

Sunday

Closed