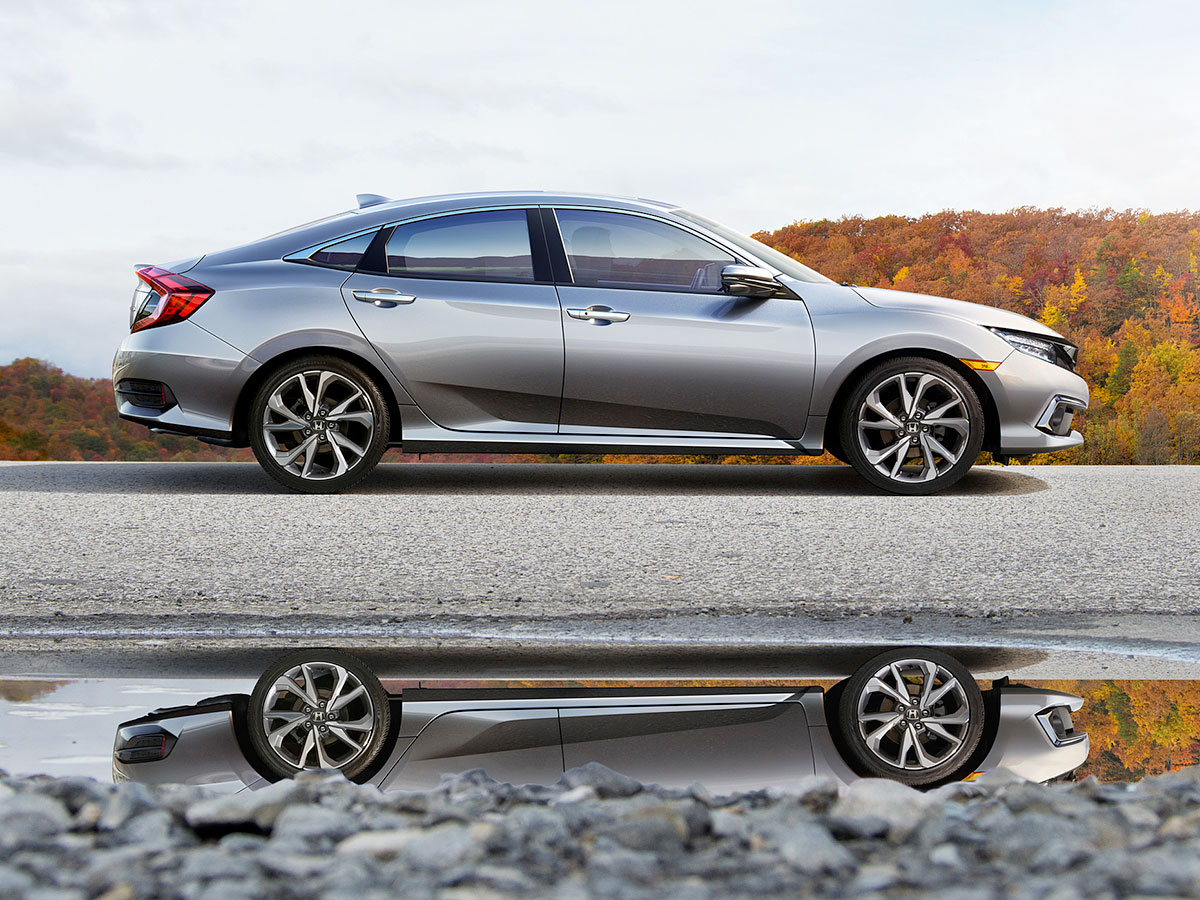 Get Your Honda Vehicle Ready for the Fall in Altoona, PA
As fall and winter approaches, you need to make sure that your vehicle is ready for the season. This is a good time to have your vehicle serviced, and major components checked before winter weather comes in. The basics that should be covered include tire inspection, battery testing, wiper blades, and HVAC inspection. To get your vehicle ready for fall, come see our team at Altoona Honda in Altoona, PA. Many customers also come from the neighboring communities of Bellwood and Hollidaysburg, PA for high-quality Honda care.

---
Honda Tire Inspection
When you bring your vehicle in for a tire inspection, certified technicians will examine them for condition and wear. They will check the depth of the tire and tire pressure. If they notice uneven wear patterns, they may recommend that you get a two-wheel or four-wheel alignment. This is also a good time to rotate the tires. This will extend the life of your tires and promote even wearing.
Honda Car Battery Inspection & Testing
Honda recommends regular battery testing and inspections to keep the battery in good condition. Include this as part of getting your vehicle ready for the fall and winter seasons. Technicians will examine the battery for any damage. They will also inspect it for any corrosion that would interfere with a good connection. Taking care of this maintenance task can prevent you from getting stranded somewhere. If you need to replace the battery, we can get you the correct battery for your model and year. The testing element gives a clear indicator of the battery's health.
Honda Wiper Blade Inspection
Rains and snow during the fall and winter months can wear out your wiper blades. When wiper blades are in poor condition, they won't function well at clearing the windshield. Technicians will examine the wiper blades' condition. If they need replacing, we'll take care of it. It's better to get this done before season weather starts happening.
Honda HVAC Inspection & Service
During the fall and winter months, the heater and other elements become more important for your vehicle's safe, comfortable operation. It's important to get this system checked out before the cooler temperatures occur. Technicians will inspect all elements, including the heater, defroster, seat warmers, and steering wheel warmers. If any issues are found, they will recommend necessary repairs.
Choose Altoona Honda Service Department
At our Altoona, PA service center, our team believes in quality Honda maintenance and repairs. The approaching fall season is a good time to take care of routine maintenance and any needed repairs. Taking care of maintenance before problems occur is vital to the safe operation of your vehicle. When your Honda needs service, visit us for quality Honda care.
Schedule Service
Service Hours
Monday

8:00am - 5:00pm

Tuesday

8:00am - 5:00pm

Wednesday

8:00am - 5:00pm

Thursday

8:00am - 5:00pm

Friday

8:00am - 5:00pm

Saturday

8:00am - 4:00pm

Sunday

Closed