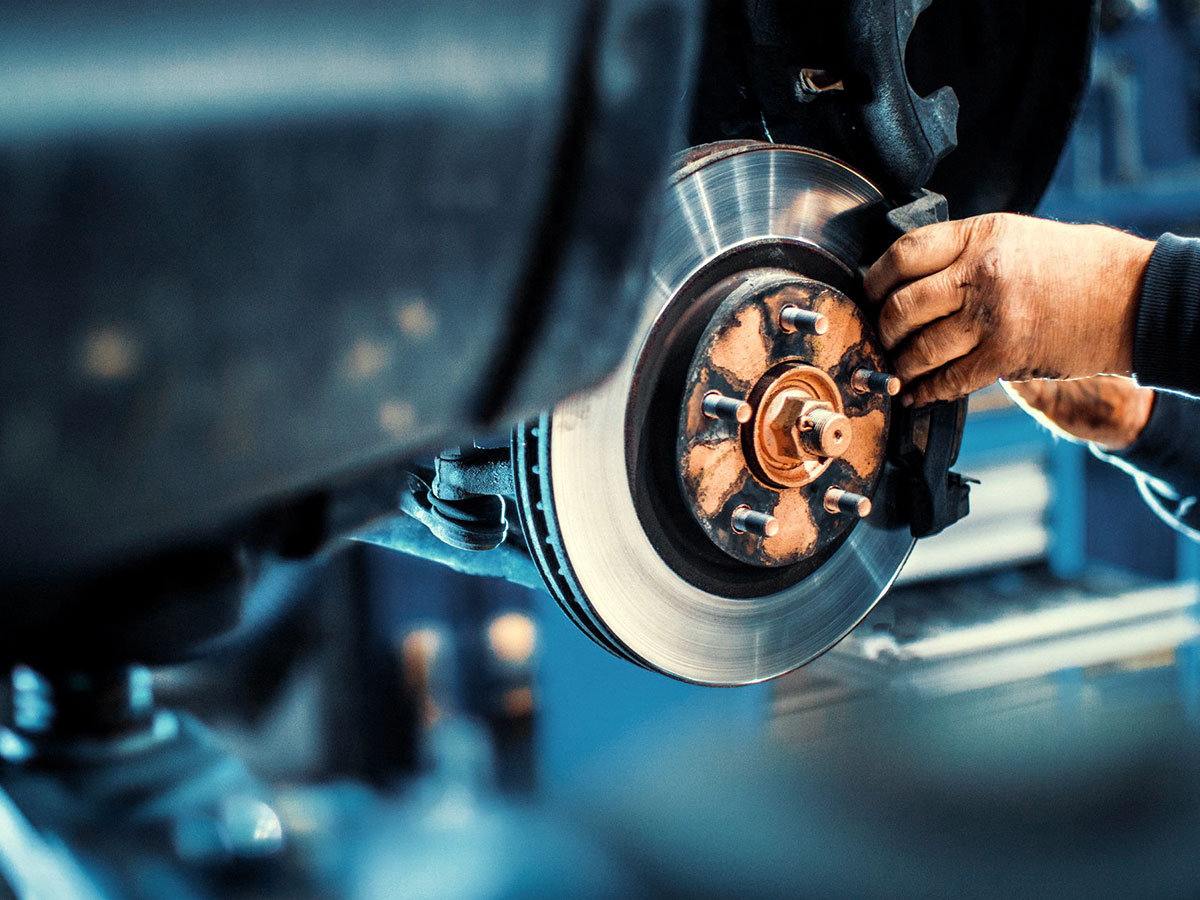 Choosing The Right Facility For Brake Services Near Hollidaysburg, PA
Many residents in the Hollidaysburg area are Honda owners looking for a quality service station when their Honda vehicles need maintenance. Just a quick 15 minute ride down Logan Blvd to Altoona will bring you to Altoona Honda, where you can get one or all of the following brake services for your Honda.  
Brake Pad Replacement Service Near Hollidaysburg
Over time, the brake pads on the front and back of your Honda need to be repaired. Slowing down and using your brakes wear down the ceramic on your brake pads. When it is worn too low, there will be no padding to slow and ease the brake when you press it. This could pose a safety hazard for your Honda. During this service, a certified technician will assess your brake pads' condition and determine when they need to be changed. They will put your Honda on a lift, removing the wheel, and then replace the brake pads.
Brake Fluid Exchange Service Near Hollidaysburg
In addition to the brake pad replacement, your brake fluid needs to be exchanged periodically. This fluid carries the brake pedal pressure through the system so that you can stop safely is done with the brake fluid. It is a hydraulic fluid that can become contaminated like other fluids that are circulating throughout your Honda. Debris, excessive moisture, and other contaminants can affect the fluid and compromise your safety if it is not changed periodically. During this service, your brake fluid is purged from the brake line. All of the air is also removed before new brake fluid is applied. According to Honda, this is a service that should be done every three years or 45,000 miles, depending on which comes first. This keeps your brake system in great operational health and performing to the best of its abilities.

Choose the Honda Service Leader Near Hollidaysburg Today
If you live in Hollidaysburg, PA, and are looking for a reliable service center, head on over to Altoona Honda for the services you need. Having your brake system properly maintained is essential to your safety and your Honda's performance, no matter the model or year. You can easily schedule your next service online or give us a call for more information. With our extended workdays and Saturday hours, we are available when you need us. Keep your Honda safe and head on over. We hope to see you soon. 
Schedule Service
---
Dealer Wallet Service Marketing & Fixed Ops SEO by
Service Hours
Monday

8:00am - 5:00pm

Tuesday

8:00am - 5:00pm

Wednesday

8:00am - 5:00pm

Thursday

8:00am - 5:00pm

Friday

8:00am - 5:00pm

Saturday

8:00am - 4:00pm

Sunday

Closed