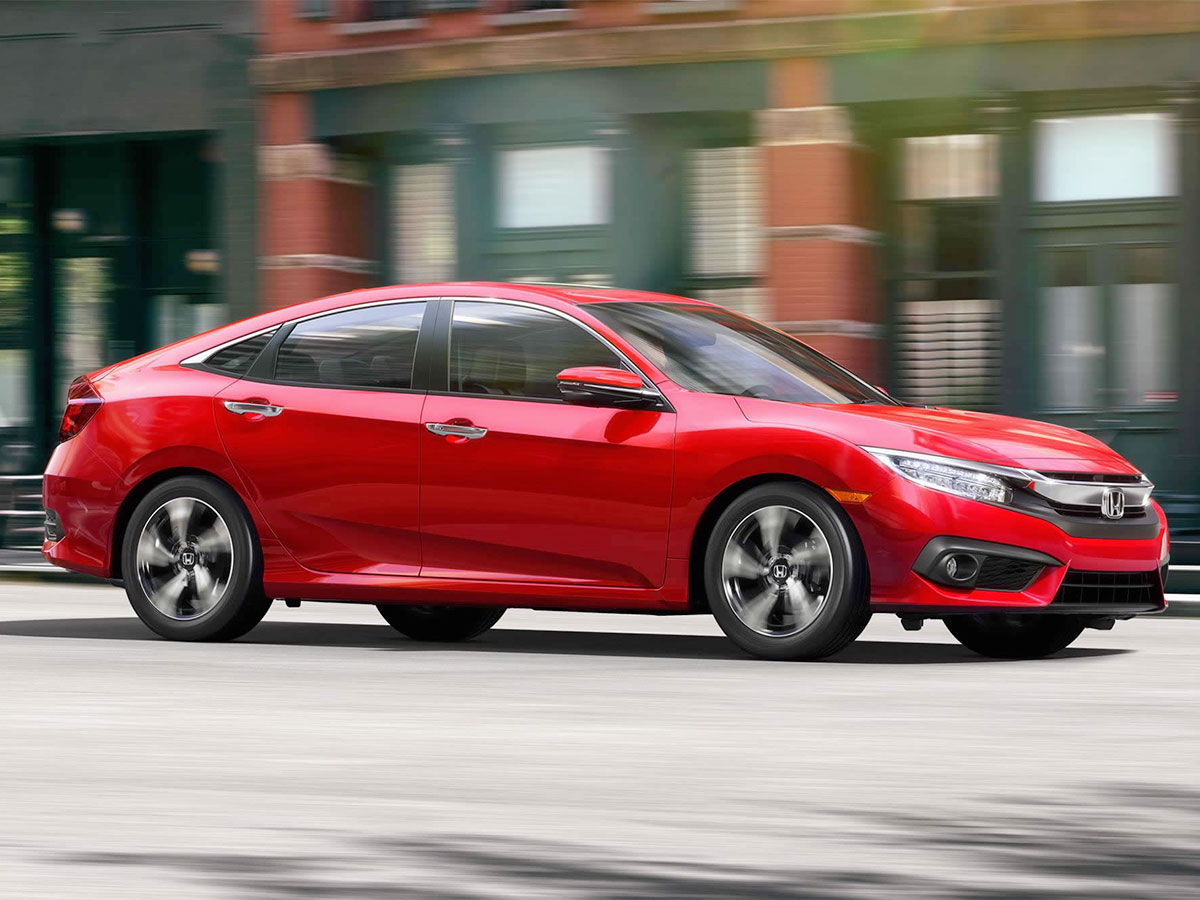 Affordable 30,000 Service at Altoona Honda
Ensure the top performance of your Honda with our expert 30,000 service from Altoona Honda. We proudly serve the Altoona, Bellwood, and Hollidaysburg, PA areas. Discover why we are the top choice for Honda drivers.
Honda Recommended Maintenance
Honda recommended maintenance allows your vehicle to last longer than most other makes and models. Whether you have an Accord, Civic, Passport, Ridgeline, or Odyssey, our Honda trained technicians can perform expert 30,000-mile service on your vehicle. Don't take chances with some independent garage on this important recommended maintenance work. No one in Altoona, PA, understands your Honda as we do.

---
Scheduled Service for Your Honda
With our 30,000 mile scheduled service, we check all the important areas of your Honda. This ensures that your vehicle will maintain its peak performance. Here's a look at what is checked during your Honda's 30,000 service:
Change Engine Oil - Changing the oil helps to protect your engine and maintain its performance.
Rotate Tires - This ensures the proper wear on your tire's tread and better grip on the road.
Change Engine Oil Filter - Changing your engine filter helps keep your engine clean of debris and deposits.
Inspect Tie Rod Ends - We ensure your vehicle's tie rod ends are in top shape.
Inspect Suspension System - We use our diagnostic tools to check all parts of the suspension system.
Inspect Driveshaft - Your driver shaft is checked from front to back.
Inspect Braking System - We ensure the proper function of your entire braking system from sensors to brake pads.
Inspect Cooling System - Our team checks your Honda's cooling system.
Inspect Fuel Lines - We carefully check your vehicle's fuel lines.
Inspect Exhaust System - This ensures the proper performance of your vehicle's exhaust system.
Check All Fluid Levels - We check and fill all of your vehicle's fluids.
Replace Spark Plugs - Your vehicle will also receive OEM Honda spark plugs.
Replace Air Cleaner Element - Your vehicle's air cleaner element is also replaced.
Inspect and Adjust Drive Belt - We inspect and make any adjustments to the drive belt.
Schedule Service
Why You Should Not Delay Major Service for Your Honda
Delaying your vehicle's 30,000-mile service could lead to excessive wear of certain parts of your vehicle such as the tread on your vehicle's tires, spark plugs, or brakes. Your vehicle may experience depleted fuel levels and decreased performance. That's why it is important to keep up with all recommended services.
Honda Recommended Maintenance in Altoona
Schedule your appointment or visit Altoona Honda. We provide extended service center hours for your convenience. Relax in our comfortable waiting lounge complete with flat-screen TVs, complimentary coffee, and complimentary wi-fi. Our Honda service center team looks forward to working on your Honda.
---
Service Hours
Monday

8:00am - 5:00pm

Tuesday

8:00am - 5:00pm

Wednesday

8:00am - 5:00pm

Thursday

8:00am - 5:00pm

Friday

8:00am - 5:00pm

Saturday

8:00am - 4:00pm

Sunday

Closed